Phoenix Home Renovation Design by Kenneth C. Bartels & Associates, Inc.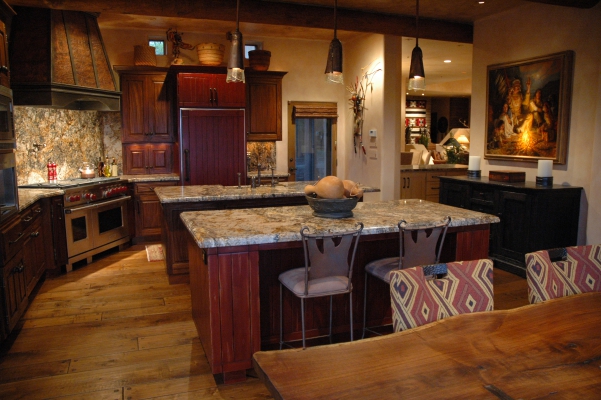 Kenneth C. Bartels & Associates (KCBA) offer home renovation design services for the entire Phoenix metropolitan area, including Scottsdale, Carefree, Cave Creek, Glendale, Peoria, Paradise Valley, Firerock and Fountain Hills. Our home remodeling plans and services are also available in Flagstaff, and many other locations throughout Maricopa and Pinal Counties. KCBA is accredited by N.C.A.R.B and available to work in any state in the country.
Renovating a home or adding an addition to a home can seem like a dauntingly complex challenge. The maze of regulations/procedures and array of professionals involved – architects, consultants, engineers, builders, can make it all seem very complicated, stressful and overwhelming. As specialists in residential design in Phoenix and throughout Arizona, Kenneth Bartels & Associates has over 18 years of experience in creating the finest design in home renovation and additions. From luxury home remodeling plans to house renovations on a budget, we'll work with your individual finances to create a home renovation design you can afford and is cost-effective at a
fixed fee
and competitive rate. Whether you are interested in a complete home renovation design for your entire house or simply desire more modest changes to a Master Bedroom Suite, Bathroom or Kitchen remodeling design, architect Kenneth Bartels can create it for you. We create inviting houses with an emphasis on comfort, environmental harmony and energy efficiency rather than short lived trends. This equates to timeless appeal and value.
Many clients come to us with exact ideas of how they want their home remodeling plans and home additions to look, while others need a little help with their home renovation design. Either way, architect Kenneth Bartels has the unique talent of being able to bring the client's vision to life. We pride ourselves in our ability to listen to the client's ideas and then make them come alive in the way they envisioned. We interpret then consult with the client to ensure we are all in agreement – we never impose. Your custom home renovation design will be tailored to your exact specifications and ideas. To help the client visualize their dream home, we can produce 3D images as part of our services
Some of the advantages of choosing home architect Kenneth C. Bartels & Associates include:
18 years experience in custom home renovation design
Regis3D images and renderings, including BIM modeling
tered architect in both Arizona and California
Extensive experience in custom home remodeling plans and luxury house renovations
Ability to work within any budget on home remodeling plans and home additions
National Council of Architectural Registration Boards member (NCARB)
Available to work in any state in the country
Can provide in-house interior design services. We can also work alongside the client's own interior designers, establishing and maintaining a good relationship
Can assist in selecting custom home contractors
Award-winning home renovation designs
Associated with LEED accredited professionals
Experienced with solar energy, sustainable and green building materials. Our green philosophy is simple - use less energy, use less water, don't poison the air/water anywhere, avoid buying materials/products that poison the world when they are made or shipped, and buy from responsible manufacturers
Phoenix Home Renovation Design Services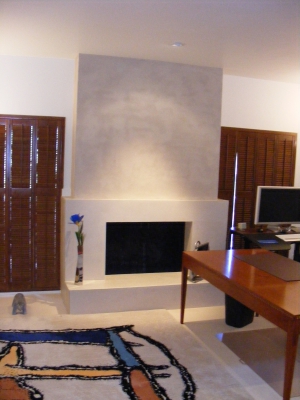 No home renovation design job is too big or small for architect Kenneth C. Bartels & Associates. We are frequently consulted even before the purchase of a house because our clients need the reassurance of impartial advice on the property's potential before they commit to buying the property. All jobs large or small receive the same amount of attention. From a kitchen remodeling design to complete home remodeling plans, the scale of your home renovation design is completely up to you.
Our house renovation design plans are custom-created to fit your individual needs and preferences. Architect Kenneth Bartels will talk extensively with you during the consultation phase of your house renovation design to ensure a smooth and coordinated process, from the first design concepts through to the day you occupy your new space. During the home remodeling design phase, your budget will be strictly adhered to as we negotiate substantial discounts with suppliers and subcontractors which we pass on to you.
Our basic services also include attaining permits and approvals from the local municipality and governing Design Review Committees. Finally, we'll assist you in finding quality Phoenix area contractors to bring our home renovation design to life. Kenneth C. Bartels and Associates is dedicated to taking away the stress and delivering your renovation on time and on budget.
Some of the communities in the metropolitan Phoenix area we've created custom home renovation designs for include:
Carefree Ranch Homesteads
DC Ranch
Mesa
The Boulders
Silverleaf
Desert Mountain
Thompson Peak
Fountain Hills
Carefree
Cave Creek
Learn more about our
Custom Home Design
services.
Contact Kenneth C. Bartels & Associates, Inc.
The custom home renovation design of your dreams is only a phone call away. Give Kenneth C. Bartels & Associates a call today at
(602) 263-8488
for more information on our home remodeling plans and luxury house renovation designs. We can also be reached with any questions about our designs for Kitchen Remodeling, Home Additions, and more through our
Contact Us
page.