Phoenix Custom Home and Interior Designs by Kenneth C. Bartels & Associates, Inc.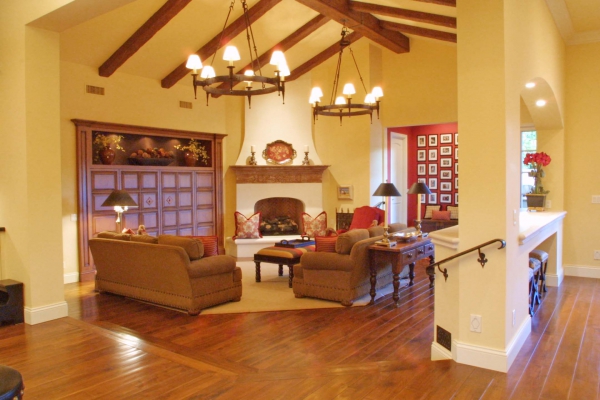 Kenneth C. Bartels & Associates (KCBA) has been providing custom home designs for the Phoenix metropolitan area for over 18 years. In the last 10 years alone, we have worked on over 60 projects. As a skilled architect, Kenneth Bartels will take your ideas for the perfect home and turn them into a one-of-a-kind custom home floor plan.
With years of experience in award-winning architectural design throughout the Phoenix area, Kenneth C. Bartels & Associates is able to create a custom house blueprint for you that will reflect your personal style and taste in a unique way. We realize that every client is different and we take time to listen to each client's wants and needs. Our philosophy is to design creative, functional homes that work, whether we are working with classic revival period interiors or mid-century modern homes. We pride ourselves on our ability to listen to the client's ideas and then make them come alive in the way they envisioned. We interpret then consult with the client to ensure we are all in agreement – we never impose. To help the client visualize their dream home, we can produce 3D images as part of our services.
Whether you know exactly what you want in your custom house plans or you desire professional input, home architect Kenneth Bartels has the skill and expertise to create the customized home floor plan that you have always dreamed of. Our experience, accumulated over several years, allows us to address new challenges with knowledge and competence. We are able to advise you instantly if an idea will work on an aesthetic, functional, technical or financial level. Whether you want vaulted ceilings and a large, family-friendly backyard, outdoor room, a dream kitchen or an in-home movie theater, home architect Kenneth Bartels will make it happen.
We have experience in designing house plans in a variety of styles, from Tuscan, Old World, Spanish Hacienda, Spanish Colonial and Contemporary to Southwestern Territorial, Santa Fe and various Period Revival styles. We have established a good track record for working with the local municipalities and Design Review Committees, as well as navigating through the red tape.
Kenneth C. Bartels & Associates' custom home designs are available for the entire Phoenix metropolitan area, including Scottsdale, Carefree, Cave Creek, Glendale, Peoria, Paradise Valley, Firerock and Fountain Hills. Our custom architecture design services are also available in Flagstaff and many other locations in Maricopa and Pinal Counties. KCBA is accredited by N.C.A.R.B. and available to work in any state in the country.
Some of the advantages of choosing home architect Kenneth C. Bartels & Associates include:
18 years in custom home design business
3D images and renderings including BIM modeling
Registered architect in both Arizona and California
National Council of Architectural Registration Boards member (NCARB)
Available to work in any state in the country
Award-winning architectural design
Extensive experience in custom home designs and luxury architectural design
Ability to produce architectural designs within any budget
Can provide interior design services or assist in selecting an interior designer
Can assist in selecting custom home contractors
Full architectural and interior design services
Custom home site selection and zoning analysis
Flat fee for architectural custom home designs
Associated with LEED accredited professionals
Experienced with solar energy, sustainable and green building materials. Our green philosophy is simple – use less energy, use less water, don't poison the air/water anywhere, avoid buying materials/products that poison the world when they are made or shipped, and buy from responsible manufacturers.
Phoenix Custom Home Design Services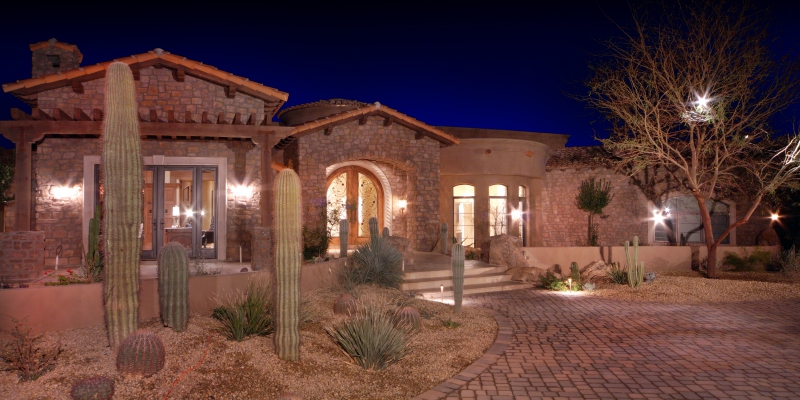 Because we believe that the quality of our homes enriches the quality of our lives, we aim to create timeless elegant homes which focus equally on quality and comfort. Our approach to the design of residential architecture is understated. Our floor plans perform like a symphony of good circulation with an emphasis on simplicity and open, light-filled interior spaces that capture sunrises and sunsets. As a result, long vistas, controlled views, courtyards and natural materials figure prominently in our designs. We avoid passing trends and instead work on creating homes that provide a quality backdrop to the client's style and taste. We take pride in sourcing the best materials, finishes and furnishings and we like to focus on function, quality and simplicity. Whatever the style, we place great emphasis on layout and storage. This equates to timeless appeal and value.
Over the years, we have worked on a variety of properties of different types and styles. Our clients are varied, and their needs and tastes are always different. But each time we have listened carefully to what the client wanted and successfully worked together to create the home they envisioned. Imagine the feeling of stepping into your custom built home for the very first time. Seeing your ideas for the perfect custom home brought to life is a moment you will never forget. Architect Kenneth Bartels can make it happen with custom home design services. Whether you are interested in luxury architectural design or want custom house plans on a budget, we'll work with you to ensure your 100% satisfaction.
The custom house blueprints we create for you will turn into a custom home that is uniquely yours. From Cave Creek and Carefree to Scottsdale and Phoenix, no matter where you choose to live, architect Ken Bartels will create the custom house plans you've always dreamed of.
Some of the communities in the metropolitan Phoenix area we've created custom home designs for include:
Desert Mountain
Carefree Ranch Homesteads
The Boulders
Silverleaf
DC Ranch
Thompson Peak
Fountain Hills - Firerock
Mesa
Carefree
Cave Creek
Learn more about our
Home Renovation
design services.
Contact Kenneth C. Bartels & Associates, Inc.
The custom home of your dreams is only a phone call away. Give Kenneth C. Bartels & Associates a call today at
(602) 263-8488
for more information on our custom home designs and luxury architectural design. We can also be reached with any questions about our home floor plans and house blueprints through our
Contact Us
page.