About Kenneth C. Bartels & Associates, Inc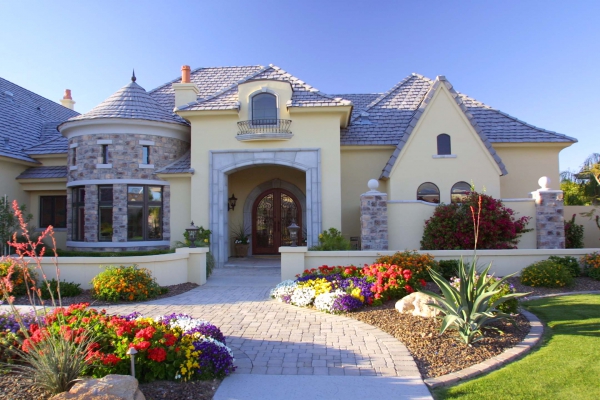 At Kenneth C. Bartels and Associates (KCBA), we focus on delivering extraordinary, full-service architectural value to you. Known for our personal touch and dedication, we develop innovative and responsive architectural concepts -  absolutely unique to each client. To do this, we must be selective in the projects we accept.
We have been designing custom homes, multi-family and small retail projects in Arizona and outside the USA for more than 18 years. We have designed everything from small room additions to 10,000 SF panoramic hillside homes. Our
design themes
vary from
Period/Revival
(Tuscany), to
Contemporary
and to
Southwestern styles
(Territorial, Santa Fe).
The KCBA approach is understated: We emphasize simplicity and open, light-filled interior spaces that capture sunrises and sunsets. We create inviting houses with attention to comfort and aesthetics rather than short-lived trends. As a result, long vistas, controlled views, courtyards, and natural materials figure prominently in our designs. This equates to timeless appeal and value.
For each project we do an in-depth analysis of your site, your individual needs and budget before elaborating on design alternatives. You play a critical role in shaping the design of your house. You won't be surprised by it; rather you'll see it evolve throughout the process.
We also work with several respected interior designers, builders/contractors and realtors in the valley.  We offer full
architectural services
including site selection and zoning analysis.
We charge a
flat fee
based on the scope of work and the planned extent of our involvement. Once we have agreed on your project parameters and level of service required,
our fees will not change
unless the scope of your project changes. You will have many considerations during the construction of your project.  Paying additional architectural fees should not be one of them.
The design of your new home is one of the most important investments you will ever make. We thoroughly consider your individual needs, budget, your site with its unique environment, as well as materials and building technologies in the creation of architecture of significant and lasting value. We want to assist you in your dream of creating a new home with the light, space and forms that you envision around you.
See what are clients are saying
.